support NormalHeights.org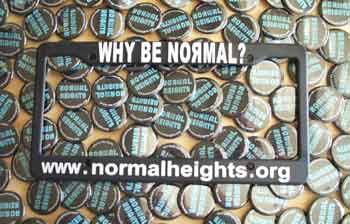 NormalHeights.org needs your help. We want your help in supporting the site, but we want to give you something for it. Please consider buying one of our attractive promotional items listed below.
Promotional Items Offered
The NormalHeights.org license plate frames are sold out! We sold a ton of these at a past Adams Avenue Street Fair. If we can make this site take off, we will consider selling them again.